Services
I provide a full range of services. Delivery available.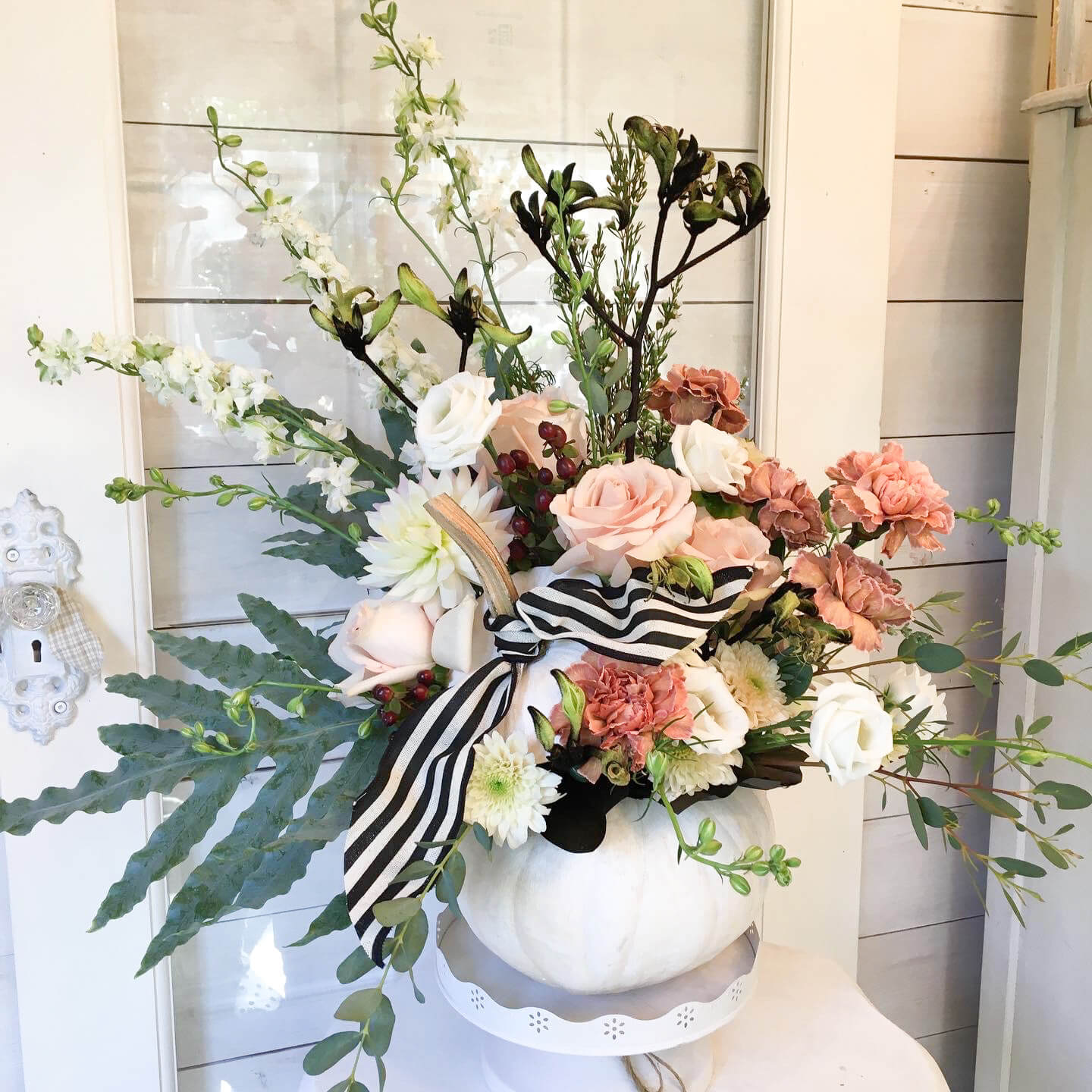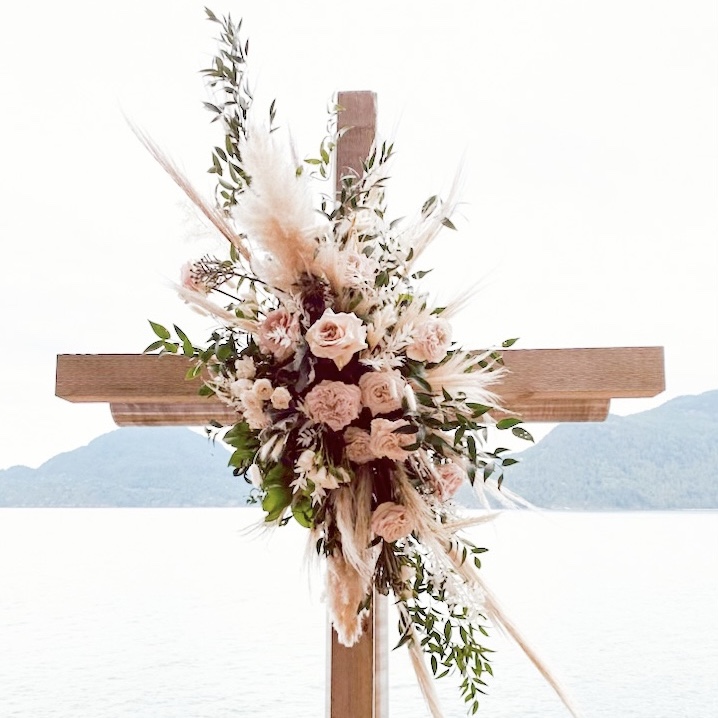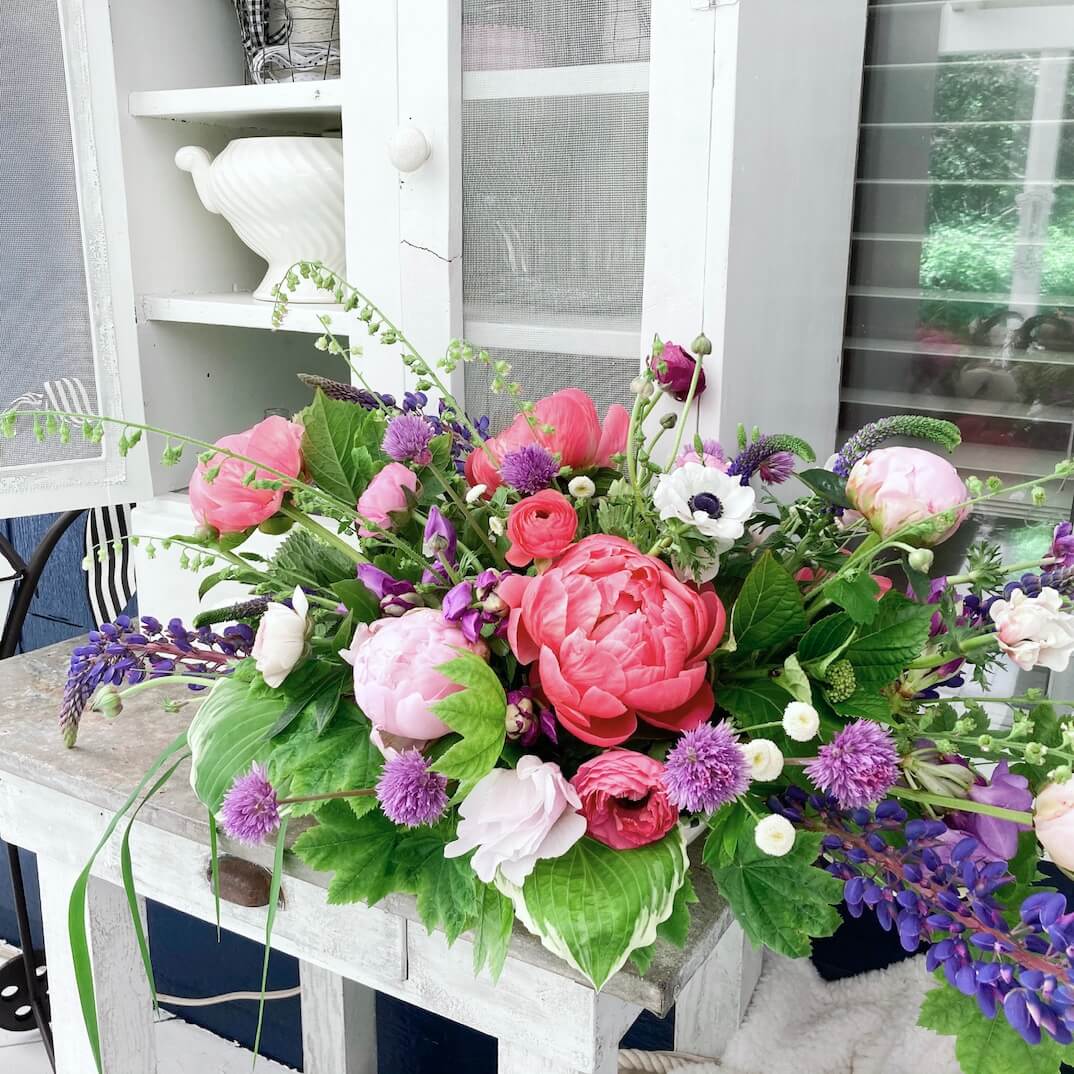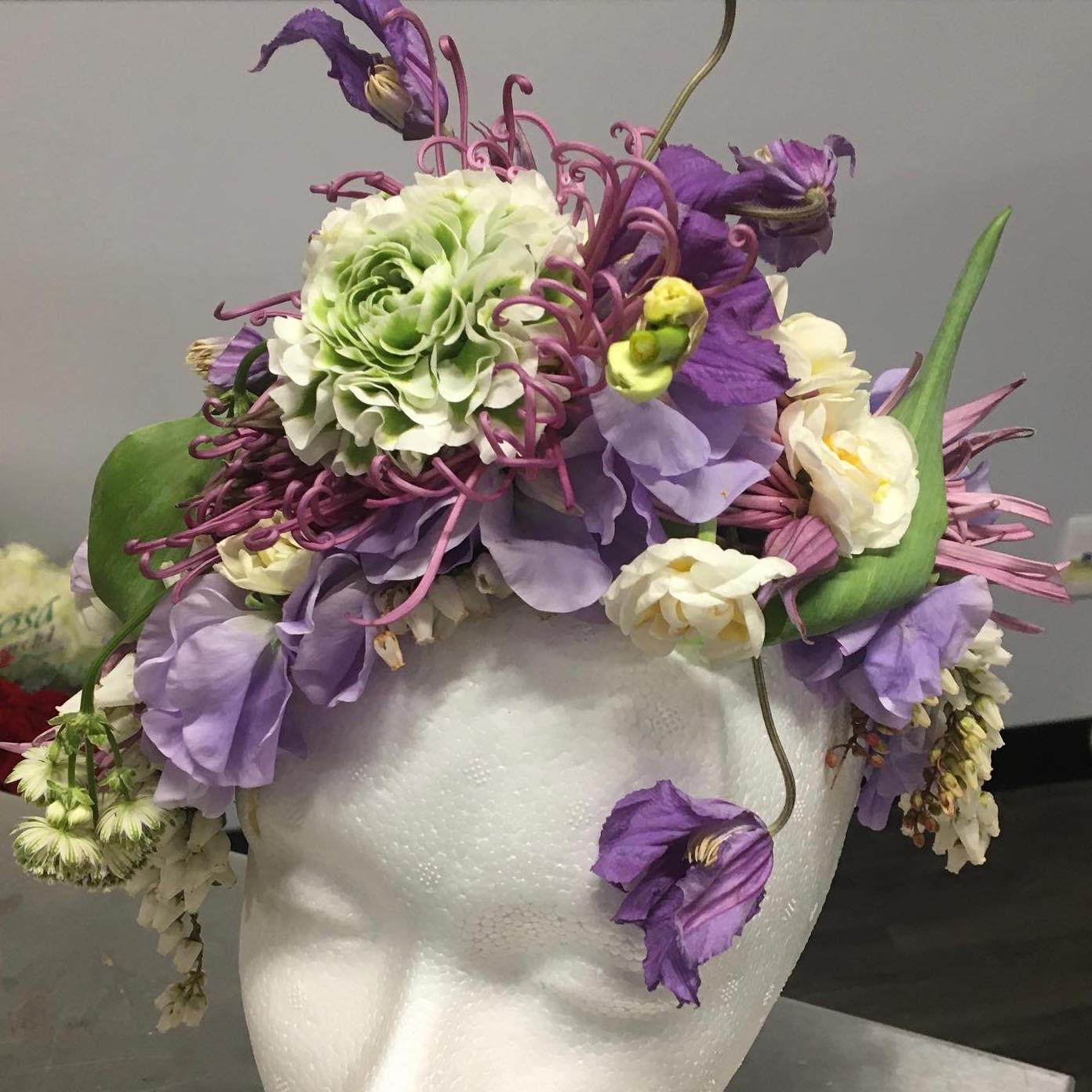 Gallery
Take a look at my designs. Many of the flowers are locally grown in Whatcom County Washington.
The Flower Stand
One of the unique features of Brambles & Blackberries is the flower stand. It's put out once a month during the growing season, from 10am to 5pm. This is a self-serve solution to your flower needs. Just stop buy, pick out what you like and leave the payment in the mailbox. Cash only please.
Be sure to Follow Me on FaceBook and be notified when the stand is put out.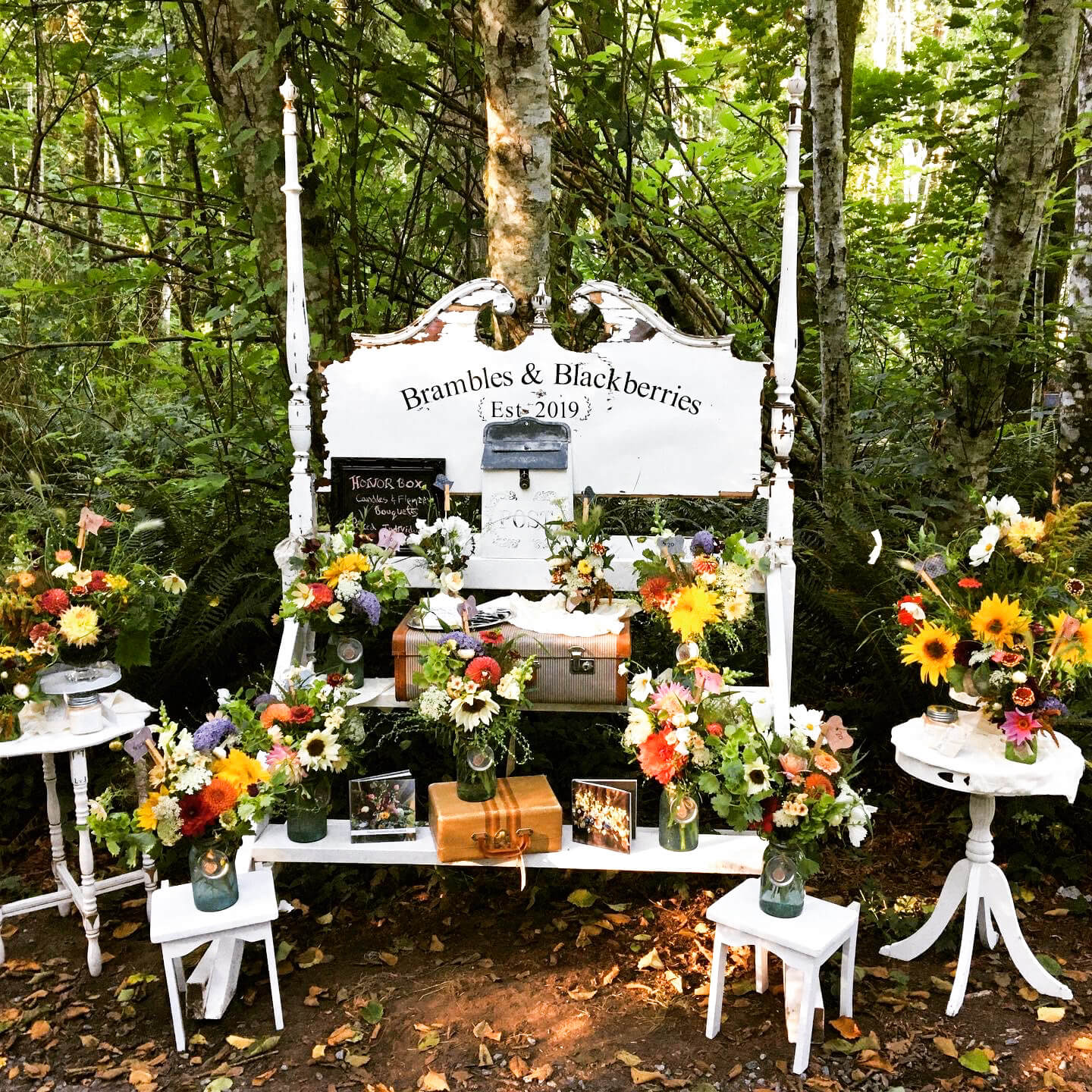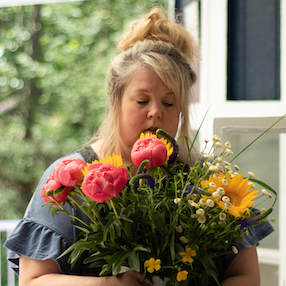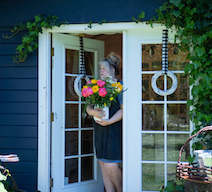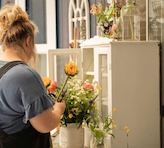 ABOUT ME
Flowers, foliage, brambles and blackberries grow abundantly on Island View Lane in Point Roberts, Washington, the home and inspiration for the "Brambles & Blackberries" Floral Design Studio.
Owner/Designer Peggy Fletcher is a Seasoned Floral Artisan who has transformed the barn on Island View Lane into a magical space. Perfect for creativity to blossom. Every one of Peggy's designs is artistically crafted with the desire to bless others through the beauty of flowers and the bounty of God's creation.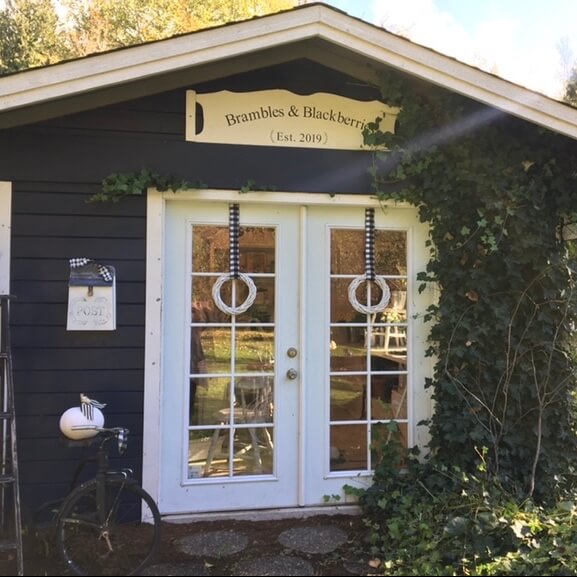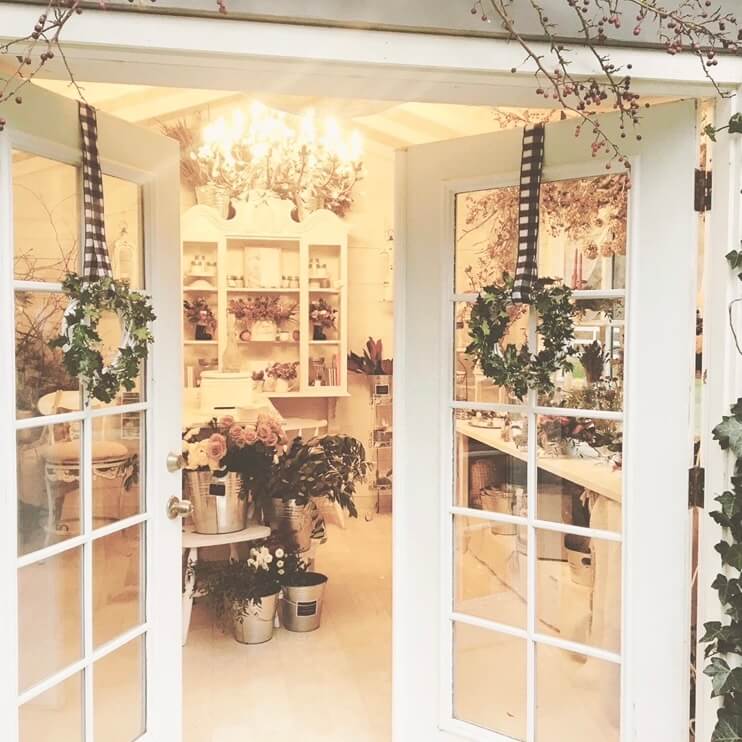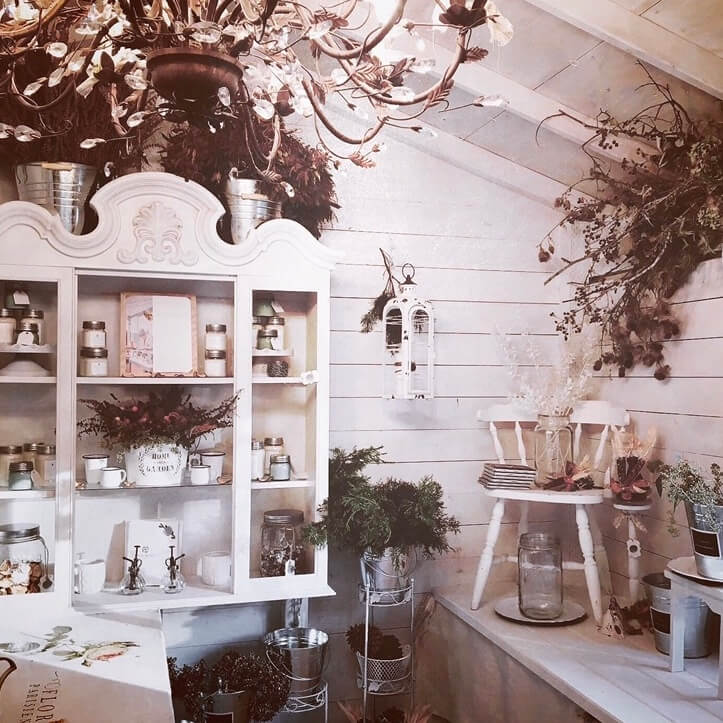 Brambles & Blackberries make the most beautiful flower arrangements. A friend surprised me with two absolutely stunning bouquets delivered to my house - I had no idea we had this wonderful florist in Point Roberts. I also ordered flowers to be delivered to a friend. The service was great. Easy communication, delivery as requested, and again the arrangement was gorgeous. Thank you for your amazing creativity!
Brambles and Blackberries floral designs are beyond fabulous, and Peggy Fletcher is a truly gifted and talented floral artist! I have been the happy and lucky recipient of several of Peggy's arrangements, and each one has been custom designed and tailored to the occasion. Peggy mixes the most gorgeous and exquisite flowers and foliage, and she sources her materials locally so they are always fresh and last a long time. Point Roberts may be a small community but we are so fortunate to have a world class floral artist like Peggy here creating beauty just for us.
Visiting Brambles & Blackberries garden stand and floral studio has been a wonderful experience! I feel like I've been transported to the beautiful French countryside that exudes vintage charm, warmth and a rustic elegance. Every floral arrangement is created with loving care and detail. Thank you for bringing joy and beauty to our home and family.
Contact Me
The studio is open by appointment only. To order, fill out the form or call me at 360-296-6395. You can also message me on Facebook.